20.02.2016 05:16 h
Reigning champ US women, Canada qualify for Olympics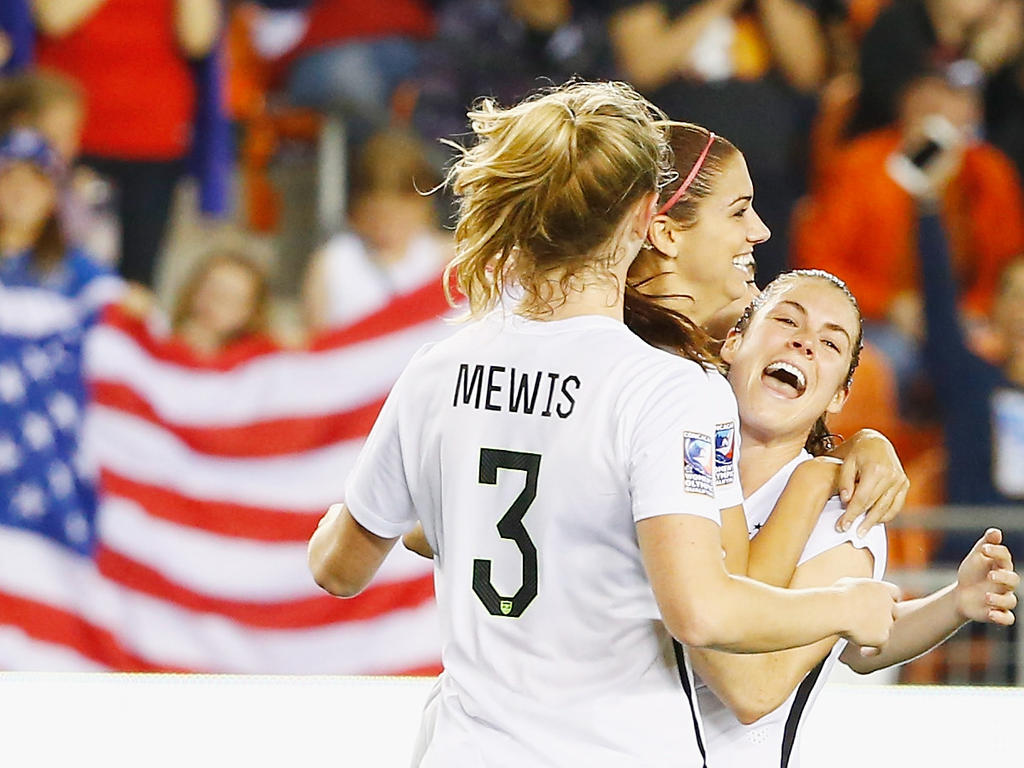 getty, Scott Halleran
Three-time defending Olympic champion United States and 2012 bronze medalists Canada qualified for the Rio de Janeiro Olympic women's football tournament Friday with victories in a North American regional tournament.
Alex Morgan's hat trick powered the US women over Trinidad and Tobago 5-0, while Christine Sinclair's two goals sparked the Canadians over Costa Rica 3-1 in the semi-finals of the North and Central America and Caribbean (CONCACAF) qualifying event in Houston, Texas.
The Americans, who won last year's Women's World Cup in Canada, improved to 17-0 with one draw in Olympic qualifying and 10-0 all-time against Trinidad and Tobago with their ninth consecutive Olympic qualifying shutout, their last surrendered goal coming in 2008.
Tobin Heath scored in the 12th minute for the hosts, Morgan netted her first goal in the 30th minute and US captain Carli Lloyd's tally in the 43rd minute made it 3-0 at half-time. Morgan added insurance goals in the 71st and 73rd minutes to seal the victory and a sixth consecutive Olympic berth.
"The journey begins now," Lloyd said. "The team did well. We broke down their defense. Really proud of this team."
The Canadians qualified for their third Olympics in a row.
Sinclair scored in the 17th and 52nd minutes to put Canada ahead. Raquel Rodriguez Cedeno answered for Costa Rica on a penalty kick in the 73rd minute before Deanne Rose added an insurance goal for Canada in the 86th minute.
"The girls were fantastic. They owned that game," Canada coach John Herdman said. "They played good football, defended well, and showed their class."