18.08.2016 19:06 h
Olympics: 'Sensational' Germany eye double football gold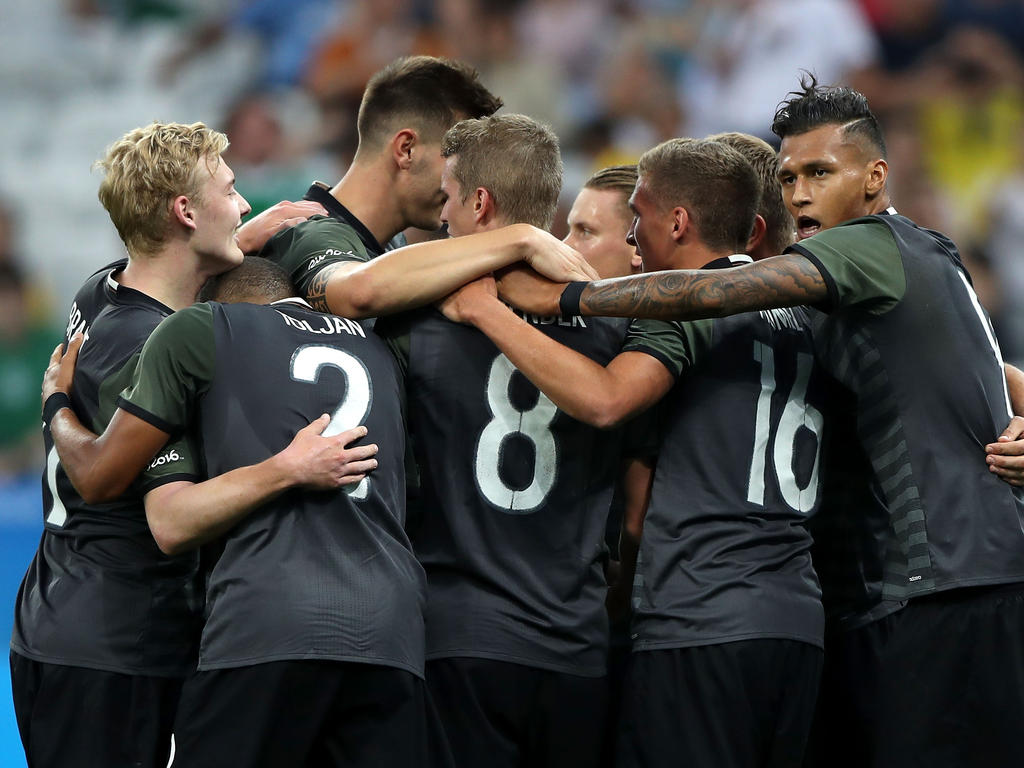 getty, Alexandre Schneider
World Cup winners Germany want to make more history by securing the Olympic double as their men's and women's teams battle for football gold.
This is the first time teams from the same country will contest both the men's and women's finals at an Olympic Games.
Two years ago, Joachim Loew's Germany humiliated Brazil 7-1 in the semi-final on the way to winning the 2014 World Cup final at the Maracana.
The women's team, coached by Silvia Neid, face Sweden on Friday at the iconic Rio stadium in the Olympic gold medal match at 1730 local time (2030 GMT).
The men's team for the Olympics -- effectively Germany's Under-23 team coached by Horst Hrubesch -- play hosts Brazil 24 hours later with the Selecao eyeing revenge for their semi-final thrashing two years ago.
"Both teams have made history. That's sensational," Hansi Flick, the German FA's director of sport, said.
"We have been worthy of representing German football at the Olympics. We have already partially fulfilled our mission."
Neid and Hrubesch had joked before arriving in Brazil that they would see each other on the plane home with Olympic gold medals around their necks.
"The belief was there when we made the pact, but it was more of a dream than anything else," admitted Hrubesch.
"What could be better than playing at the Maracana for the gold? And then against Brazil. There is not much more you can achieve than that (in football)."
Gold would be a deserving send off for Neid, 52, who steps down after Rio having coached Germany to the 2007 Women's World Cup title, plus 2009 and 2013 European championship victories.
"Gold is within reach," said Germany's captain Saskia Bartusiak, who is hoping the 2014 triumph of their male counterparts at the Maracana will inspire her team.
"They achieved something huge there two years ago and we are really looking forward to the chance that we could also achieve something crazy," added the defender.
Max Meyer, who will captain Germany's men's team in front of 80,000 spectators, most of whom will be passionate Selecao fans, says the pressure is on the hosts.
Star forward Neymar scored twice in Brazil's 6-0 semi-final win over Honduras -- netting after just 15 seconds for the fastest goal in Olympics history.
Germany, who beat Nigeria 2-0 in their semi-final, know the locals want revenge for the traumatic World Cup thrashing.
"Of course, we are sure of silver, but we want gold," said Meyer, who plays for Schalke 04.
"Why not go for it? Everyone has the 7-1 at the back of their minds, this could be our chance as the whole country is expecting that Brazil will win."