13.11.2017 23:43 h
Buffon 'sorry for Italy' after World Cup failure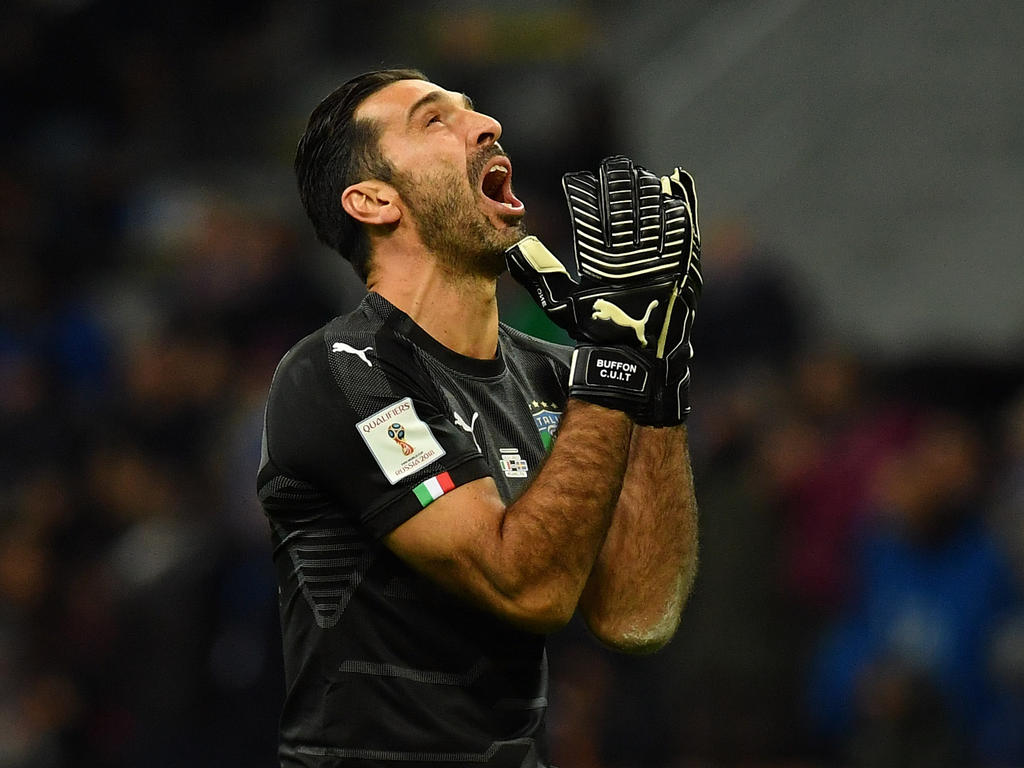 Veteran Italy goalkeeper Gianluigi Buffon expressed his sorrow as the four-time champions failed to qualify for the World Cup for the first time since 1958 following their 1-0 aggregate play-off defeat by Sweden.
Italy were held to a 0-0 draw in front of 74,000 fans at the San Siro on Monday, as they were unable to overturn a 1-0 deficit from the first leg in Stockholm.
"I'm not sorry for myself but all of Italian football," said the 39-year-old Buffon, who confirmed his international retirement after missing out on the chance to appear at a record sixth World Cup.
"We failed at something which also means something on a social level. There's regret at finishing like that, not because time passes."
He added: "Those who've played know how hard these matches are. We weren't able to express ourselves at our best. We lacked the composure to score."
But the 2006 World Cup winner insisted the national team would rise again despite their absence from next year's tournament in Russia -- just the third edition without the Azzurri, after 1930 and 1958.
"There is certainly a future for Italian football, as we have pride, ability, determination and after bad tumbles, we always find a way to get back on our feet," said Buffon.
"I leave a squad of talent that will have their say, including (goalkeepers) Gigi Donnarumma and Mattia Perin. I thank the lads who were with us and, although it wasn't enough, I hope that we gave them something.
"In football you win as a group, you lose as a group, you divide the credit and the blame. The coach is part of this entire group."