18.06.2018 14:42 h
Australian starlet Arzani ready to answer World Cup call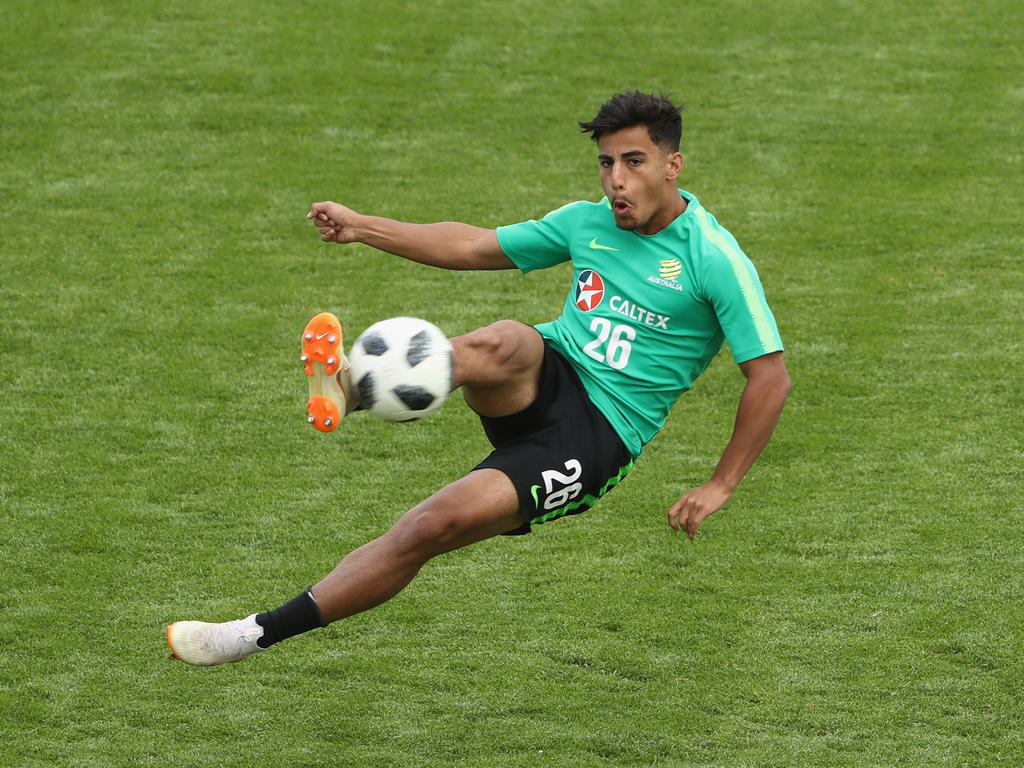 getty, Robert Cianflone
Australia teenager Daniel Arzani is ready to go into battle for the Socceroos as they seek to rescue their World Cup campaign against Denmark.
Bert van Marwijk's team are playing catch-up in Group C after defeat against France and a win for the Danes against Peru.
The 19-year-old Arzani made his World Cup debut on Saturday when he came off the bench late in the 2-1 loss to France in Kazan.
Australia's performance in that game helped change perceptions that the Socceroos are simply a physical side lacking technical talent and attacking ambition, said defender Trent Sainsbury.
But despite the positives, Van Marwijk's men desperately need a win against Denmark in Samara on Thursday and Arzani's highly rated skills could add zest to their attack.
Although not expected to start, expectations are growing that the Iranian-born teenager -- who scored his debut goal in this month's 2-1 friendly win against Hungary -- could be given a bigger chance to showcase his skills.
"I feel like I'm ready, especially given the intensive training camp we had in Antalya, where we were training two times a day most days," said Arzani, mentored by 38-year-old Socceroo Tim Cahill.
"I think I've given myself the best opportunity. I've tried my hardest and that's all you can do. It's just up to the boss now."
Despite a solid defensive display against France, the Socceroos need to find a way to sharpen their attack and Arzani could offer the solution.
"If you're going into the game and it's a must-win, the only logical solution is to make sure you're attacking more and creating more chances," he said.
Sainsbury said the Socceroos remain upbeat after the France match despite the their defeat.
"Honestly, coming away from the France game it's sort of refuelled us knowing we can tango with the best," he said.
He said Australia had "moved on" from conceding the World Cup's first Video Assistant Referee-assisted goal, but hoped there would be less controversy in the games to come.