14.11.2018 22:50 h
Whelan to captain Republic against Northern Ireland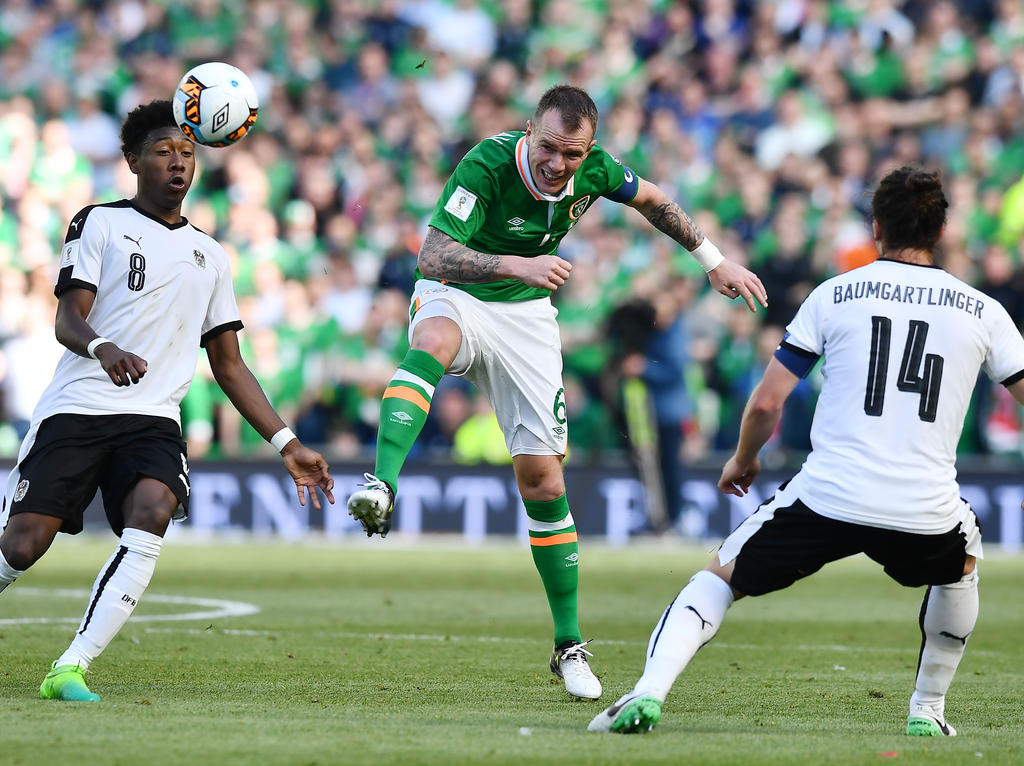 getty, Charles McQuillan
Glenn Whelan will captain the Republic of Ireland against Northern Ireland on Thursday knowing that while it may be a last appearance for his country, he will never actually retire from international football.
Many players call time on their international careers before finally calling it a day with their clubs but 34-year-old Aston Villa midfielder Whelan, set to win his 85th cap on Thursday, is not one of them.
Whelan's last international appearance was a year ago when he came on as a late substitute during a goalless World Cup play-off draw in Denmark.
Since then Republic manager Martin O'Neill, himself a former Northern Ireland midfielder, has started to turn to younger players.
But Whelan, while realistic about his prospects, was determined to remain available for as long as he could.
"The retirement thing, you are dead and buried and done," he said while sitting alongside O'Neill at a pre-match press conference.
"Obviously the manager over the last 12 months or so has tried to bed new lads in and that's the way Ireland are going. Looking at the next couple of years, hopefully we do qualify (for Euro 2020), but I'd be 36 or 37, so I think that's way off.
"But I've never picked when to come and play for Ireland and I'll certainly never pick when I'm not going to play."
O'Neill added: "He was captain of the side as well under me and had a really good time before that under (former manager) Giovanni (Trapattoni).
"In my five years here, he's missed out the last year, just getting on a wee bit in age, but honestly, he's really been excellent."
The Republic have won just one of their last nine games and Northern Ireland two of their last 11 heading into Thursday's match at Dublin's Lansdowne Road.
"Martin's squad is in transition like ours," said Northern Ireland manager Michael O'Neill.
"I think Shane Long not being available to them is a blow.
"But we'll have to deal with players coming in with a real enthusiasm to play, players that want to prove themselves at international level. Much like our players as well."