24.11.2019 22:04 h
Lecce v Cagliari Serie A game postponed due to heavy rain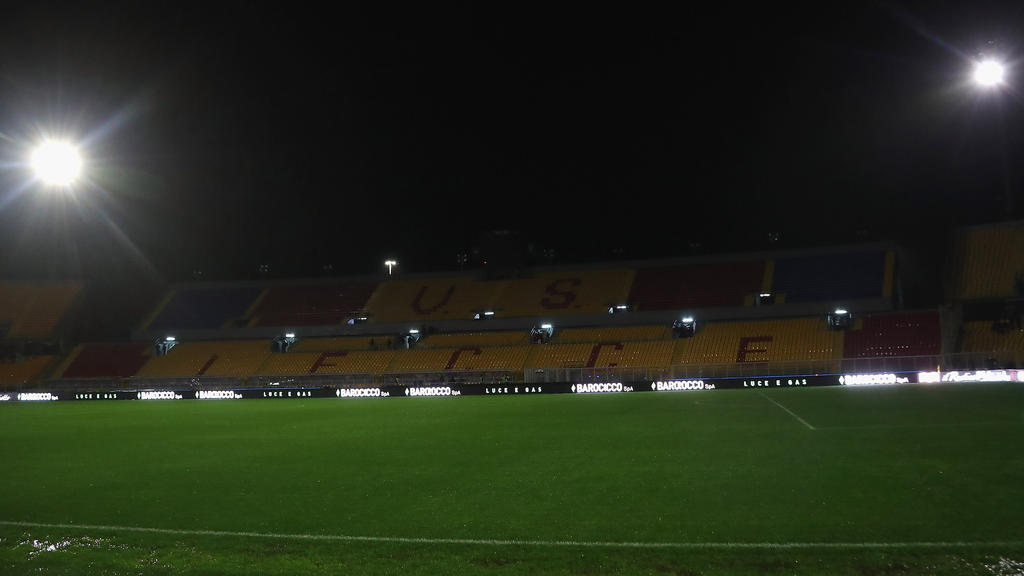 Maurizio Lagana, getty
Sunday's Serie A match between Lecce and Cagliari was postponed because of heavy rain in the Puglia region of southern Italy.
Following three pitch inspections, referee Maurizio Mariani opted to call off the match which had been scheduled to get underway at 1945GMT.
Storms had earlier caused an electricity blackout at the Stadio Via del Mare and captains Fabio Lucioni and Radja Nainggolan had been reluctant to play on the water-logged pitch.
The game will now be played on Monday at 1400GMT with the final Serie A fixture of the matchday between SPAL and Genoa at 1945GMT.
Cagliari are currently fifth in Serie A with promoted Lecce 17th.