06.05.2022 20:10 h
Ukraine start World Cup play-off preparation in Slovenia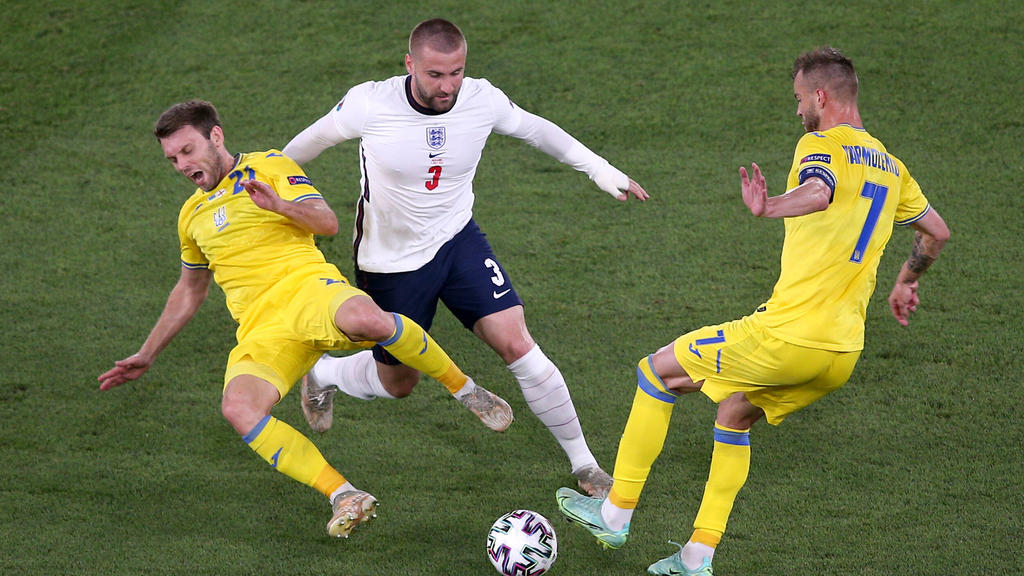 Marco Iacobucci via www.imago-images.de
Ukraine midfielder Taras Stepanenko said Friday that the team from the war-torn country would "play with our souls and our hearts" as they prepare in Slovenia for their 2022 World Cup play-off against Scotland.
Preparations started this week at the Slovenian Football Association training centre at Brdo pri Kranju, some 20 kilometres (12 miles) north of the capital Ljubljana.
Ukraine coach Oleksandr Petrakov gathered 23 players from Ukrainian clubs and expects others to arrive from across Europe when the season ends.
Since their arrival to Brdo, players have been training twice a day, giving the coach the opportunity to choose who he will take to Scotland for the game on June 1.
Stepanenko said the war, which began when Russia invaded Ukraine on February 24, had kept him away from the football field and without training for over a month, but he and his team-mates were getting back in shape.
"It is not only a football game. We have to play with our souls and our hearts," the 32-year-old told journalists before beginning afternoon training.
"We get messages from our soldiers... and they have only one demand: please make everything you can to go on to the World Cup."
If the team qualifies for Qatar, "it will be a celebration for the country," Stepanenko said.
"For the country, for them (soldiers) it's a moment of hope," he said.
Ukraine will play a friendly game with German club Borussia Moenchengladbach on May 11, the country's football association announced last Friday, in a warm-up ahead of their World Cup play-off against Scotland in Glasgow.
Petrakov said more friendlies are being negotiated by the Ukrainian Football Federation.
"The most important for our players is that they give all they can at the friendlies, as if they were official matches," Petrakov said.
"We would like to go to Qatar very much," Petrakov told journalists.
He added that UEFA president Aleksander Ceferin had suggested they prepare at the Slovenian FA's training base.
The fixture with Scotland was rearranged at the request of Ukraine from March 24 to June 1 following the Russian invasion.
The winner of the match will play Wales in Cardiff on June 5 to determine which country goes to Qatar.