14.02.2023 13:46 h
Dortmund hope to profit against big-spending Chelsea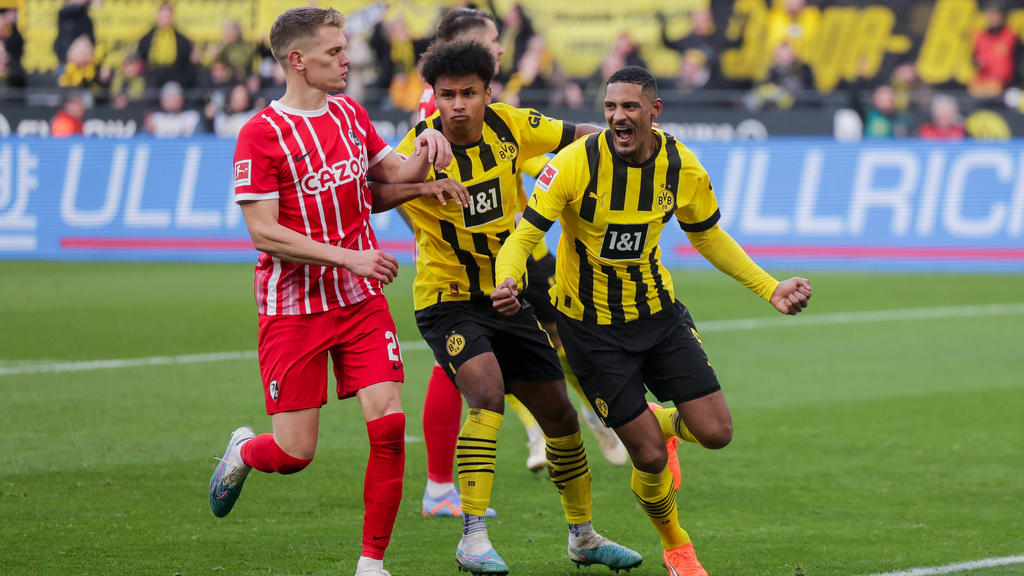 IMAGO/Dennis Ewert/RHR-FOTO
Borussia Dortmund's recent signing Julian Ryerson said on Tuesday Chelsea's winter splurge "could be an advantage" for the German side, ahead of Wednesday's Round of 16 Champions League clash.
The Premier League side flexed their financial muscle in the transfer window to bring in half a dozen new arrivals and are calculated to have spent more than clubs in Germany, Spain, Italy and France combined.
Sitting alongside manager Edin Terzic, Ryerson said Chelsea could struggle to fit the pieces together at short notice.
"That's a challenge for them, with so many new additions," said Ryerson, who arrived in January from Union Berlin and is in line to make his Champions League debut on Wednesday.
"For us, there's only me and Julien (Duranville), which could be an advantage for us."
Terzic said Chelsea's "movement in the transfer window" meant the English side was "not easy to analyse."
"You don't know exactly what line-up they'll put out here (on Wednesday).
"As always, we'll focus on ourselves."
Unlike Dortmund, who are on a six-match winning streak since the winter break, Chelsea are struggling. They have won only one of their last 11 matches in all competitions.
Despite bringing in several new additions for eye-watering fees, UEFA rules permit Chelsea only to include three of their new signings in the squad.
The London side opted for loan addition Joao Felix, World Cup winner Enzo Fernandez and Ukranian winger Mykhailo Mudryk.
Terzic said "what we've done in the league in the past few weeks doesn't count", saying "the game starts at 0-0."
Terzic said he was looking forward to seeing Chelsea counterpart and friend Graham Potter.
The two remain close after studying football management together.
"What fascinated me is the way he went to Sweden and took over a team in the middle of nowhere, then took them to a (Swedish) Cup win and the top division.
"It will be nice to see him tomorrow. I don't think we could have imagined we would meet each other in the Round of 16 of the Champions League."