20.03.2020 17:24 h
New: 10,000 international matches from 150 years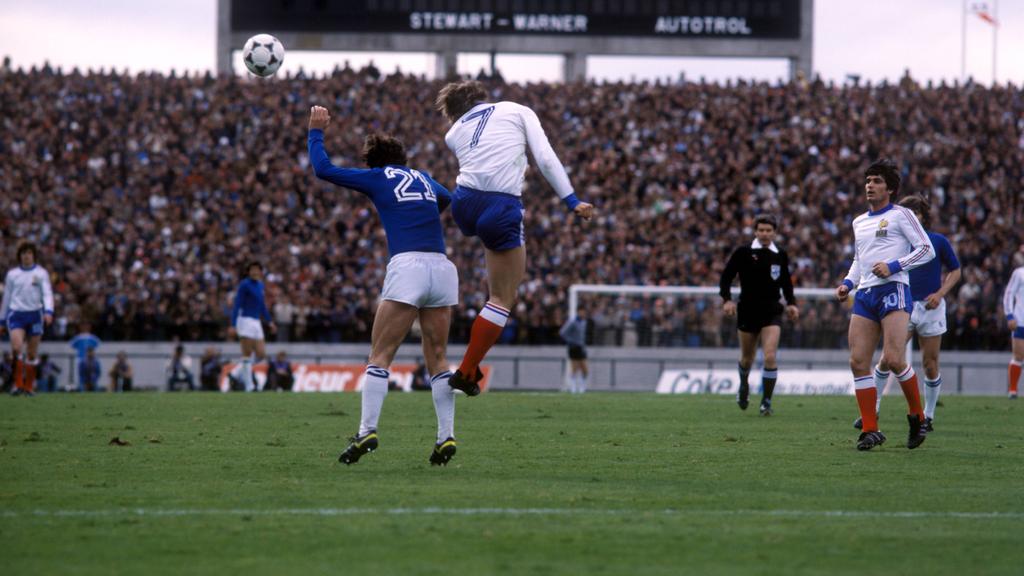 imago sportfotodienst
Patrice Rio (7) against Paolo Rossi (21)
The worldfootball database has grown: From now on, you will find all historical international matches of all European national teams from 150 years of international match history on our pages - 10,000 matches with line-ups, goal scorers, substitutions and many statistics.
The first meeting of two national teams took place on 30th November 1872 - England, the motherland of football, and its neighbour Scotland played 0:0.
>> Scotland - England on November 30th, 1872
From now on, you can find the beginnings of international football on worldfootball as well as legendary victories, unforgotten defeats or milestones in the history of international matches. We have recorded the international matches of the 55 current UEFA associations as well as the matches of national teams that no longer exist (e.g. GDR, USSR, Saarland or Yugoslavia).
How do I find the matches?
a) through the competition
The international matches can be accessed via the competitions World Cup, World Cup Qualification, European Championship, European Championship Qualification or friendly matches. The friendly matches of the year 1982 can be found via the following path: 'Worldwide'>'Friendlies'>'Schedule'>'1982'
b) through the national team
The profile pages of the national teams can be found using the search in the upper left corner. Important: After entering the country, the search parameter must be changed to 'Team'. The further path, e.g. to the friendly matches of the national team, is: 'Fixtures & Results'>'1982'
>> all England fixtures of 1982
Any errors?
We have collected the data about the matches and the players from many decades from various sources. Even though we have tried to collect all line-ups with the greatest possible care, we have certainly made mistakes here and there.
If you notice wrong or missing data, confusion of names etc., please report it to us. You find the button 'Report an error' at the bottom left of every page on worldfootball. You can use this link to inform us about mistakes – you are welcome to add the reference to your source.