15.12.2015 15:02 h
Boy suffers flare burns at lower league game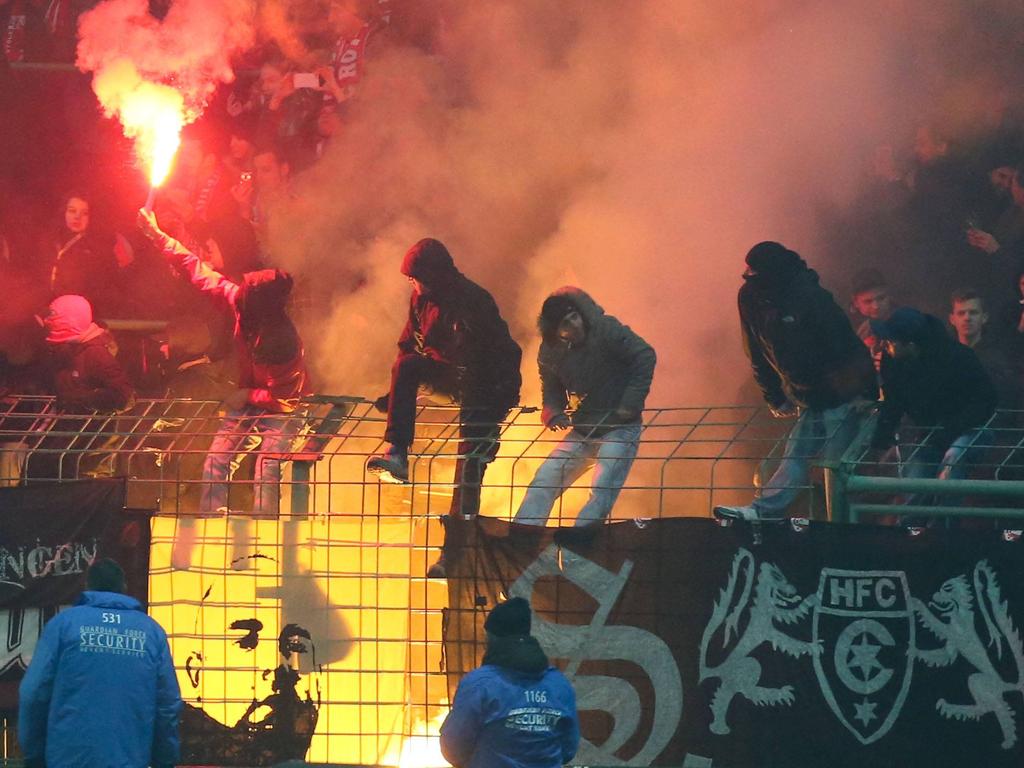 imago, imago sportfotodienst
A seven-year-old boy suffered a burnt back after his jacket caught fire due to a lit flare at a third division German league match, police said on Tuesday.
The boy's 11-year-old friend had to also be treated by paramedics for dizziness from smoke inhalation at Rot-Weiss Erfurt's 2-0 defeat at home to Magdeburg on Monday.
Neither youth was taken to hospital, but two police officers were injured in clashes at the stadium between rival fans after the game.
"The seven-year-old boy had his jacket set on fire by a pyrotechnic," a police spokesman told SID, an AFP subsidiary.
An investigation has begun to find those responsible for lighting the flares, which are a common problem in football grounds across Germany, with RW Erfurt offering 2,000 euros ($2,200) for information leading to a conviction.
Erfurt president Rolf Rombach has said he plans to visit the injured children and to apologise on behalf of the club.
Erfurt can expect to be fined by the German Football Association (DFB) as security at grounds is the responsibility of the home club.