21.01.2017 13:37 h
Report: 'Next Zlatan' close to deal with Dortmund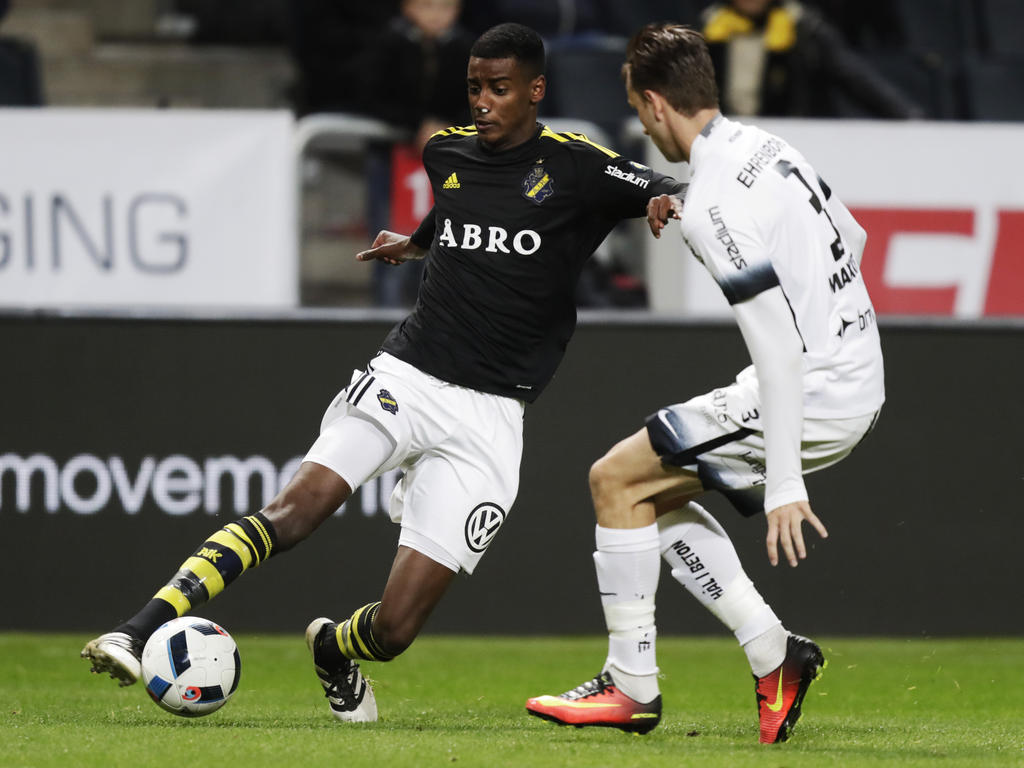 getty, Nils Petter Nilsson
Swedish football prodigy Alexander Isak -- dubbed the next Zlatan Ibrahimovic -- is on the verge of signing with Borussia Dortmund, snubbing an offer from Real Madrid, Swedish daily Aftonbladet reported on Saturday.
"Alexander Isak looks set to snub Real Madrid. Instead the 17-year-old has apparently decided on another option: the big German club Borussia Dortmund," the paper wrote, citing unnamed sources close to the club.
Isak, who earlier this month became Sweden's youngest ever international goalscorer at 17 years and 113 days, had been close to a deal with the Spanish club, according to Spanish media reports a week ago.
Aftonbladet said the transfer fee looked set to exceed 82 million kronor (8.6 million euros, $9.2 million).
If confirmed, Isak's move to Dortmund could be part of a bigger switch-up at the Bundesliga club.
Star striker Pierre-Emerick Aubameyang admitted Friday he could leave Borussia Dortmund in the summer.
The German league's top scorer so far this season with 16 goals in his 15 Bundesliga games, he has a Dortmund contract until 2020.
However, he has repeatedly expressed his desire to eventually join Real Madrid, to keep a promise he made to his grandfather just before he died.
"You know, some players have ambitions, so they leave to see something else," the 27-year-old said.
Swedish sensation Isak, who has been courted by many top European clubs, currently plays in Sweden with AIK.
Born in a Stockholm suburb to Eritrean parents, he scored 10 goals in his debut season at AIK in 2016.