13.05.2017 22:23 h
Salzburg title puts Leipzig CL spot in doubt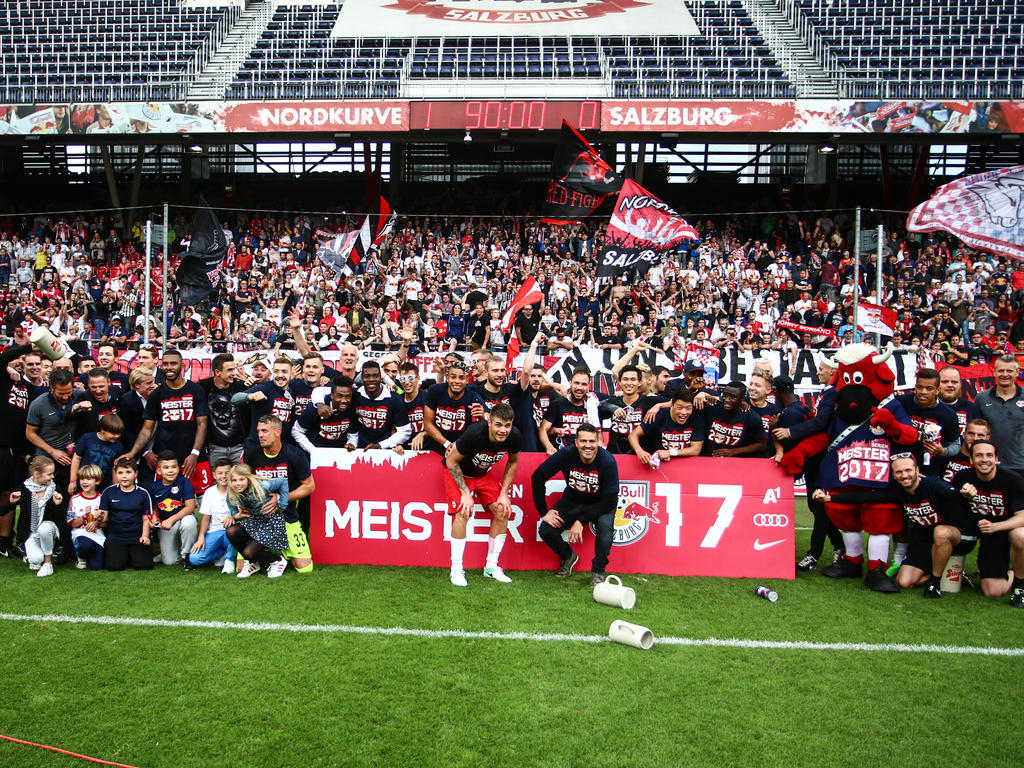 Salzburg won a fourth straight Austrian league title on Saturday meaning European football's governing body UEFA must now decide if German club RB Leipzig can compete in next season's Champions League.
Salzburg's 1-0 win over Rapid Vienna gave them an unassailable 72 points from 33 games.
Both Salzburg and Leipzig are owned by Austrian energy drinks giant Red Bull and UEFA rules state that two clubs controlled by the same owners cannot compete in the same competition.
With Red Bull's billions behind them since 2005, Salzburg have won the Austrian title eight times and a now record-equalling four in a row since 2014.
Leipzig, founded by Red Bull in 2009, only reached Germany's top flight this season after four promotions in seven years.
Leipzig, second in the Bundesliga behind champions Bayern Munich who they lost 5-4 to on Saturday, secured qualification for the Champions League last weekend for the first time.
Salzburg have never managed to get past the qualifying rounds of the prestigious European tournament.