01.08.2017 15:35 h
'Very special' Austria brace for historic game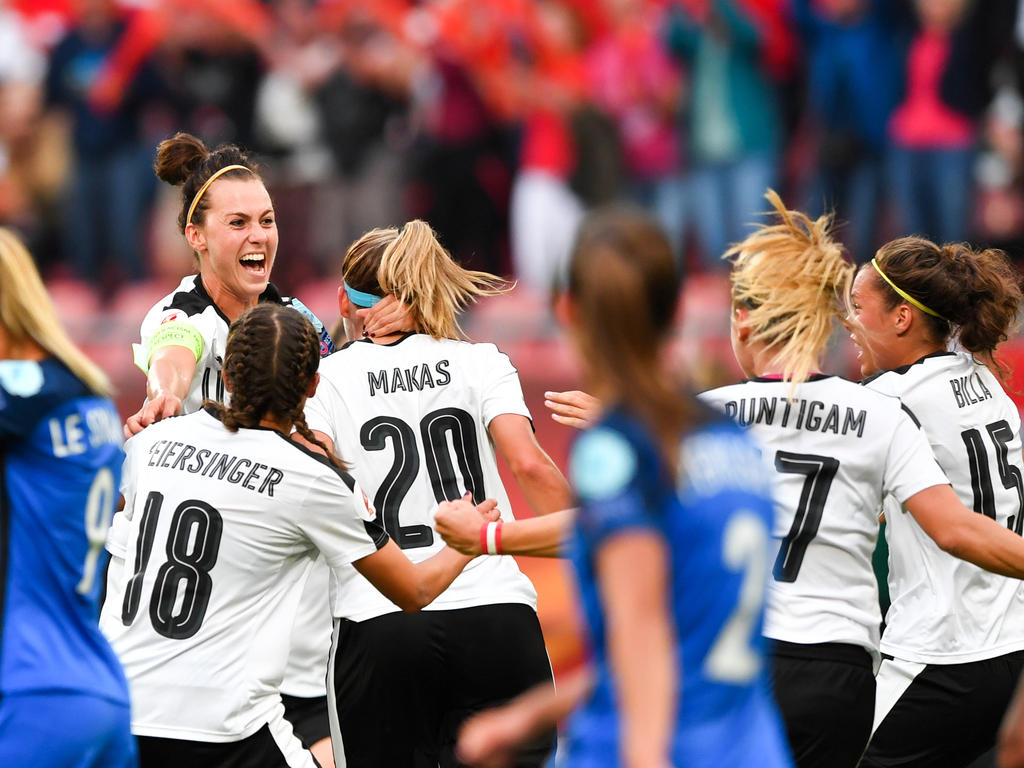 Österreich Frankreich Frauen EM
Women's Euro newcomers Austria are bracing for their semi-final against Denmark fully aware that Thursday's encounter will be a world apart from last month's 4-2 win in a friendly.
"It's going to be a completely different game, the friendly was weeks ago," right full back Katharina Schiechtl told AFP at Austria's training ground in Wageningen.
"Denmark have presented themselves very well so far at the Euros, they've played stronger and stronger every game."
"Besides, they have high-class individual players like Pernille Harder," added Schiechtl.
She was on the pitch on July 6 when Austria beat the Danes owing to braces from Nicole Billa and Sarah Zadrazil.
So was left full back Verena Aschauer, who said Denmark were a little more acceptable opponent than Germany, the eight-time champion eliminated by Denmark in the quarter-finals.
"I wouldn't prefer Germany, but in the semi-final it doesn't matter who you play against, everything is possible in one game," said the 23-year-old, who plays for Freiburg in the Bundesliga.
"But Denmark sounds a little better than Germany."
Aschauer added she had no doubt Austria -- which enjoys massive fan support at home -- was ready for the challenge.
"Our team is something very special in every sense of the word," she added.
"Of course team spirit is the most important thing, the key factor, but we are also very good individually.
"What makes us special is that we stick together no matter what, and we always believe until the final whistle that we can make it."
"That's what we proved for example in the game with Spain, but also in the other games."
Austria surprisingly won their group after beating Switzerland and Iceland and a 1-1 draw with France.
Aschauer and the lanky Schiechtl, who is 24 and plays for Werder Bremen in the Bundesliga, agreed the quarter-final win against Spain on penalties after a goalless draw was the biggest of their careers so far.
"Incredible, amazing," said Schiechtl.
"It's a dream come true at the moment, and speaking of the semifinal we're going to put in everything we have left in us."
"But Denmark is going to be a hard task."