02.11.2017 21:50 h
AEK Athens, Milan fans clash before Europa League tie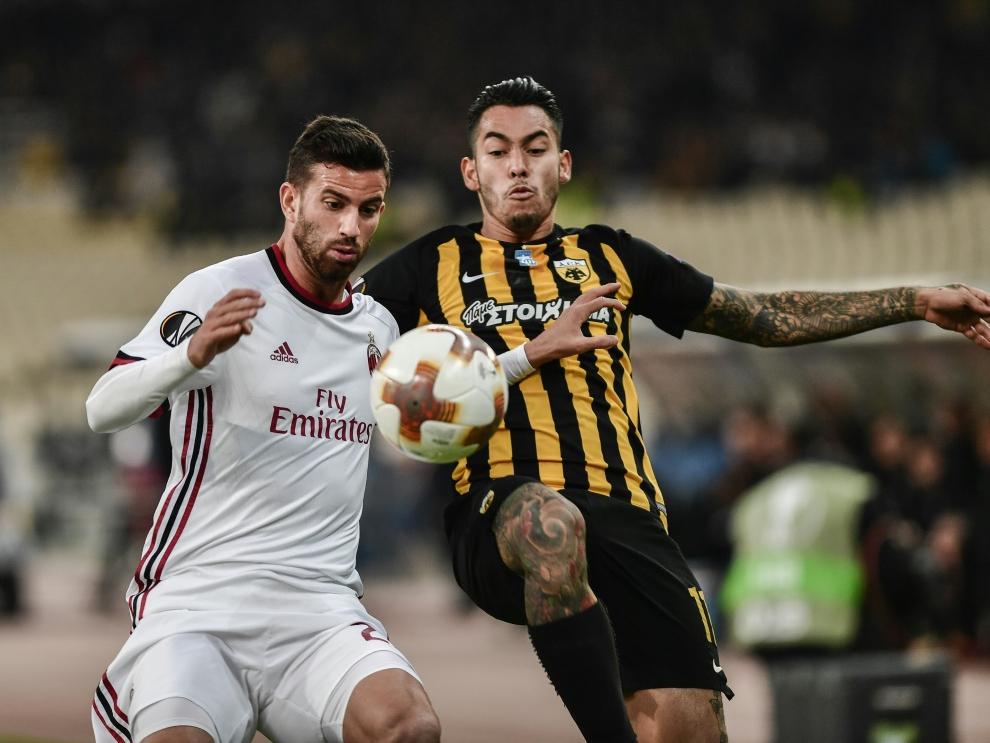 Five Milan supporters were reported injured Thursday in clashes with their AEK Athens counterparts at an Athens area metro station two hours before the Europa League clash between the two clubs.
According to local media, some 70 Milan fans refused to be transported to the Athens Olympic Stadium for the match and instead traveled to the venue on the metro, only to be met at the Pefki station by AEK supporters.
Fighting between the two sides occurred and fire was set to two of the metro carriages and damage was caused at the station, the reports said.
Riot-trained police were sent to the station to quell the violence without making any arrests.
The slightly injured Italian fans were taken to a local hospital for treatment.
The metro service was delayed for one hour because of the violence while the match ended scoreless.