18.08.2019 19:04 h
Union Berlin fans hold silent protest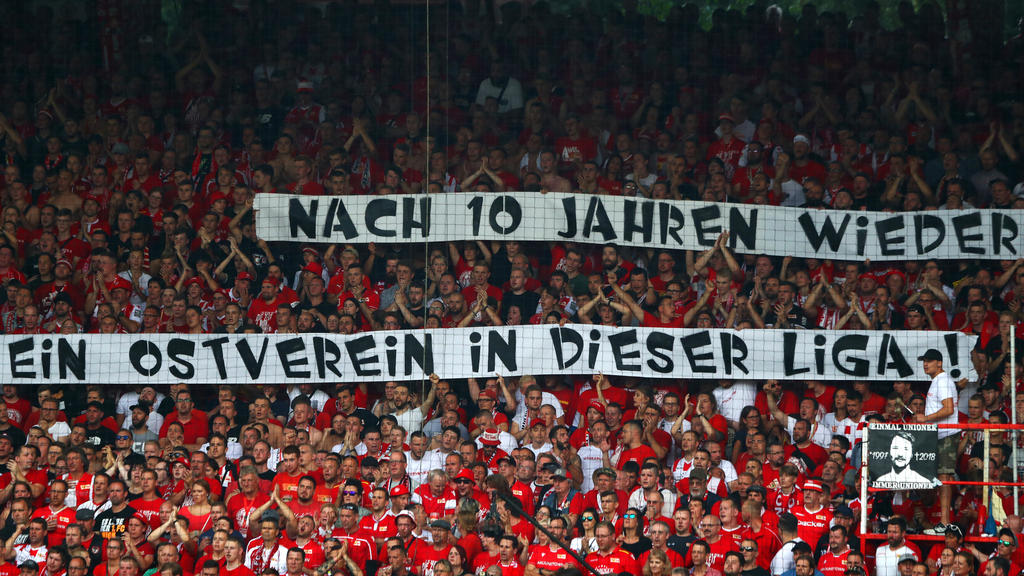 Martin Rose, getty
Union Berlin fans used their club's first ever Bundesliga game on Sunday to stage a 15-minute silent protest aimed at opponents RB Leipzig's ownership by an energy drinks company.
Home fans remained quiet for the opening quarter of an hour at the Stadion An der Alten Foersterei as an expression of their opposition to the way Leipzig are run.
Red Bull controls the club in one of the few exceptions to German football's "50+1" principal that members should own a majority of shares.
Ironically, the visitors took the lead 57 seconds after the Union crowd began to chant for the first time.
Last Monday, Union's Polish goalkeeper Rafal Gikiewicz asked supporters not to stage the protest.
"You can do anything, but a boycott won't help us," he posted on Instagram.
"Your planned boycott in the first 15 minutes is not good for us players," Gikiewicz, who started on Sunday, added.
ne[project:vgzm;]
{endif}