06.06.2020 20:25 h
Can strike keeps Dortmund's slim title hopes alive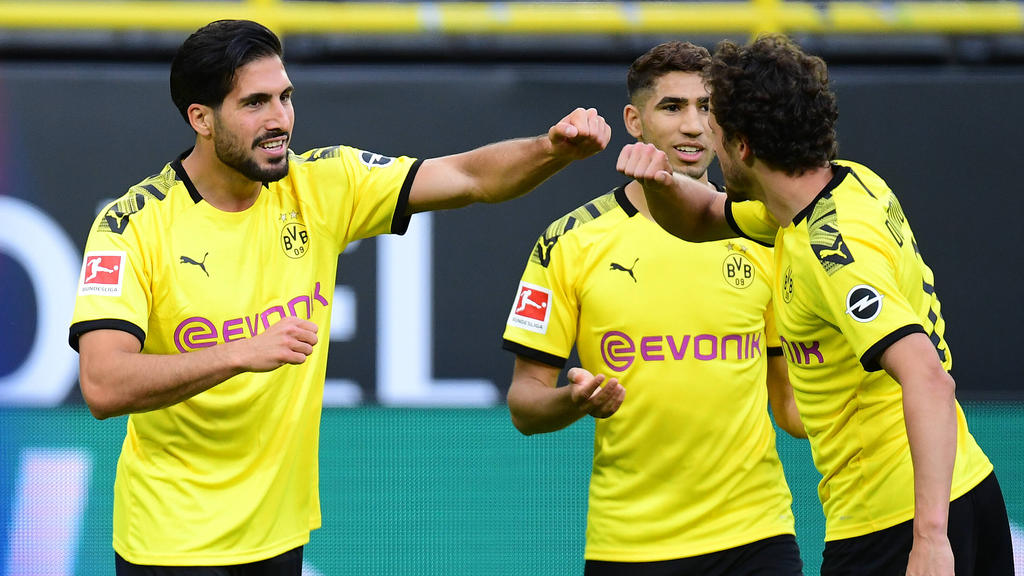 TimGroothuis
A second-half goal from Emre Can fired Borussia Dortmund to a 1-0 win over Hertha Berlin on Saturday, keeping them within seven points of Bundesliga leaders Bayern Munich on a matchday dominated by displays of support for the Black Lives Matter protests.
Dortmund players warmed up in T-shirts bearing messages of solidarity such as "no justice, no peace", before taking the knee in the centre circle with their Hertha colleagues for a moment's silence before kick-off.
England winger Jadon Sancho, who was among the first Bundesliga players to lend his voice to the protests last weekend, missed from close range just after the break before setting up Can with a deft chip over the back line on 57 minutes.