17.08.2022 17:34 h
'Brexit rules' block Viborg pair for West Ham Conference League trip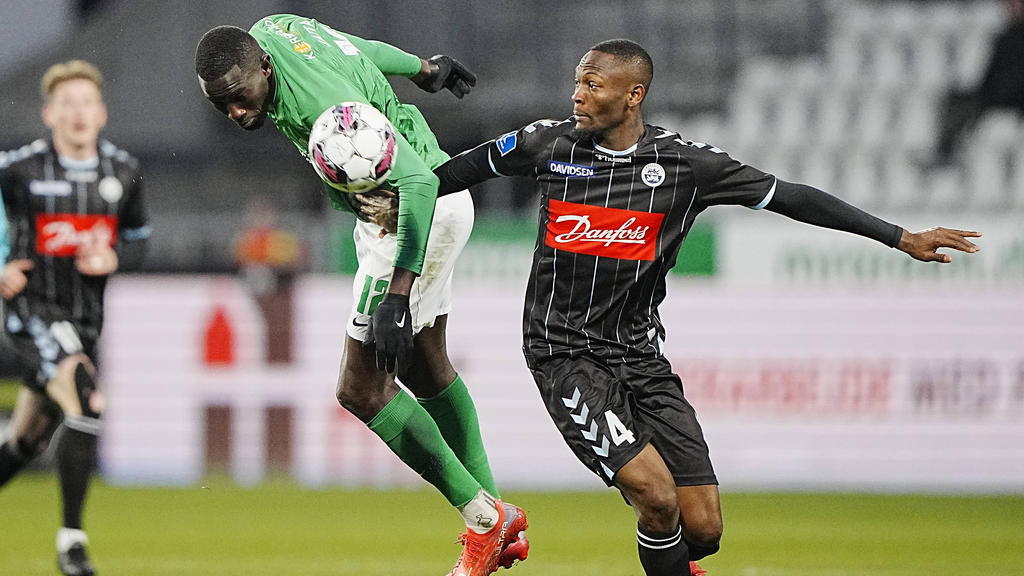 IMAGO/Bo Amstrup / Ritzau Scanpix
Viborg's Gambian attacker Alassana Jatta and Nigerian winger Ibrahim Said will be unable to face West Ham in this week's Europa Conference League play-off due to visa problems, the Danish club said on Wednesday.
The pair will not travel to Britain due "to the English entry rules for non-EU citizens after Brexit," Viborg said.
"We are extremely sorry that we have not been able to get visas for the two players.
"We have tried everything, and have been in close contact with the Danish football association, UEFA, the two embassies and another foreign club which has been in a similar situation, but unfortunately this has proved to be impossible, as there is a processing time of several weeks and the match was only finally decided a week ago," the club added.
Viborg, who finished seventh in the Danish top-flight last season, play West Ham on Thursday in the first leg of the final qualifying round for Europe's third-tier competition.