08.03.2023 12:02 h
Disappointed Dortmund must regroup to keep title dreams alive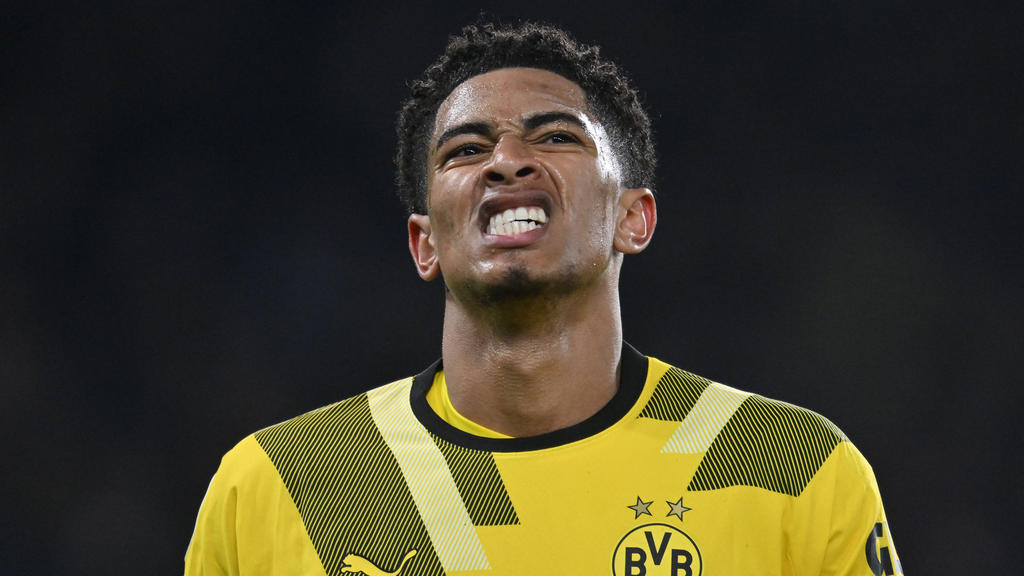 IMAGO/Sebastian Frej
Moments after his side's controversial last 16 exit to Chelsea on Tuesday, Borussia Dortmund coach Edin Terzic gave his disappointed charges time to digest the defeat .
"We're not thinking about the season right now" Terzic told Amazon Prime on the sidelines of Stamford Bridge after the 2-0 defeat saw Dortmund eliminated 2-1 on aggregate.
"We're simply disappointed."
Dortmund's run of 10 wins from 10 starts in 2023 had come to an end in contentious circumstances.
With Chelsea up 1-0, the score tied at 1-1 on aggregate, a VAR intervention found a handball against winger Marius Wolf in the box.
While Chelsea's Kai Havertz missed the spot kick, VAR again stepped in and told him to re-take it, as Dortmund players had entered the box too early.
Havertz converted the penalty at the second attempt and Chelsea held on for a 2-0 win.
"The boys immediately wanted to look at the replay of the penalty, because they hadn't seen it yet," Terzic said of the incident, which took place just after half-time but dominated the post-match discussions.
After a stuttering end to 2022, Dortmund closed the nine-point gap on leaders Bayern Munich this year and now sit just behind the perennial German champions on goal difference with 11 games remaining.
Like with all runs of good form, luck had been on Dortmund's side during their barnstorming start to 2023.
With luck deserting Dortmund in dramatic fashion in London, the challenge now for Terzic is to ensure the side's good form and a shot at a first league title since 2012 does not leave with it.
Asked after the match why his side had fallen against Chelsea, Dortmund midfielder Emre Can answered simply "the referee".
"The referee was very bad today... We're playing here at Stamford Bridge, maybe he's afraid of the fans."
Dortmund's Jude Bellingham, ten years Can's junior, echoed his midfield teammate's sentiment.
The English teenager felt the re-taken penalty was "a joke", while saying "I don't want to get in trouble, I've paid enough fines to them lot".
Still standing on the grass in west London, Terzic was asked for his thoughts on the referee's performance and whether it had cost Dortmund a chance to join the last eight.
"I don't want to talk about the referees," Terzic said.
"I haven't spoken about the referees in the past few weeks and now in a bitterly disappointing moment, I won't speak about them."
Dortmund's next assignment is against derby rivals Schalke in the league on Saturday.
While the league table might suggest second-placed Dortmund would make light work of 17th-placed Schalke, the normal rules tend not to apply in derbies.
Despite their lowly table position, alongside Dortmund, Schalke are the only other Bundesliga side not to have lost a match so far in the second half of the season.
And while four of those matches have seen Schalke play out dour 0-0 draws, nothing would please Dortmund's bitter derby rivals more than frustrating them out of a title challenge, while also giving themselves a leg up in their relegation battle.
Born and raised in Dortmund, Terzic knows how important the derby is, both for his team and for their opponents.
"Tonight, we are really disappointed," he said after the Chelsea loss.
"But tomorrow morning we will get up, recover and we will go for the next one... the big derby for us on Saturday.
"We don't want anything given to us.
"Our season started in July... by the end of May, we will see what we deserve."