14.03.2023 23:25 h
What they said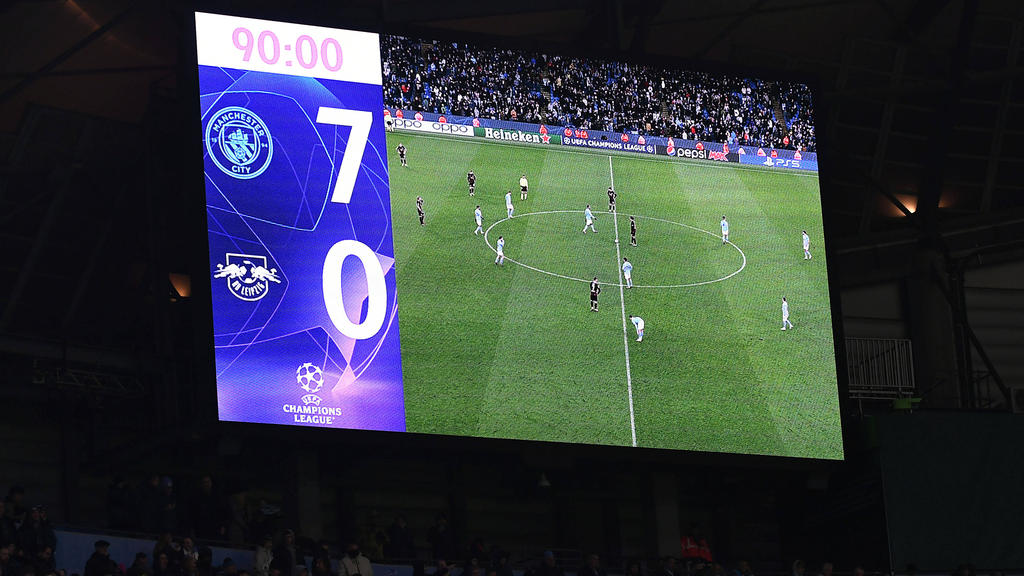 IMAGO/Revierfoto
Key quotes after Manchester City thrashed RB Leipzig 7-0 on Tuesday in the second leg of their Champions League last-16 tie, reaching the quarter-finals with an 8-1 aggregate win:
"I'm blurry in my head. I remember shooting but not thinking. I was so tired after my celebrations. My super strength is scoring goals. Should I be honest? A lot of goals today, I didn't think. I was just trying to get it into the back of the net. A lot of it is being quick in the mind and trying to put it where the goalkeeper is not."
-- Erling Haaland after he scored five goals to equal a Champions League record
"At this level, it's my best ever game but I once scored nine in a match. Of course I would have liked to play more but there are other players too. I told (City manager Pep Guardiola) I would love to score a double hat-trick but what can I do?"
-- Haaland on how he felt about being substituted, denying the Norwegian the chance to set a new record.
"I think that we were eaten up out there. I've never lost 7-0 in my career. It's a totally brutally, bitter evening for us."
-- Leipzig midfielder Benjamin Henrichs
"He's a brutally physical player. He's difficult to defend and brings so much to the game. The way he played today says a lot about his quality."
-- Henrichs on Haaland
"We lost 7-0, it doesn't feel good, we can't go looking for excuses, we weren't there today and it hurts. Man City did it well today, they have a fantastic team."
-- Leipzig attacking midfielder Emil Forsberg