19.05.2023 20:31 h
Darmstadt promoted to the Bundesliga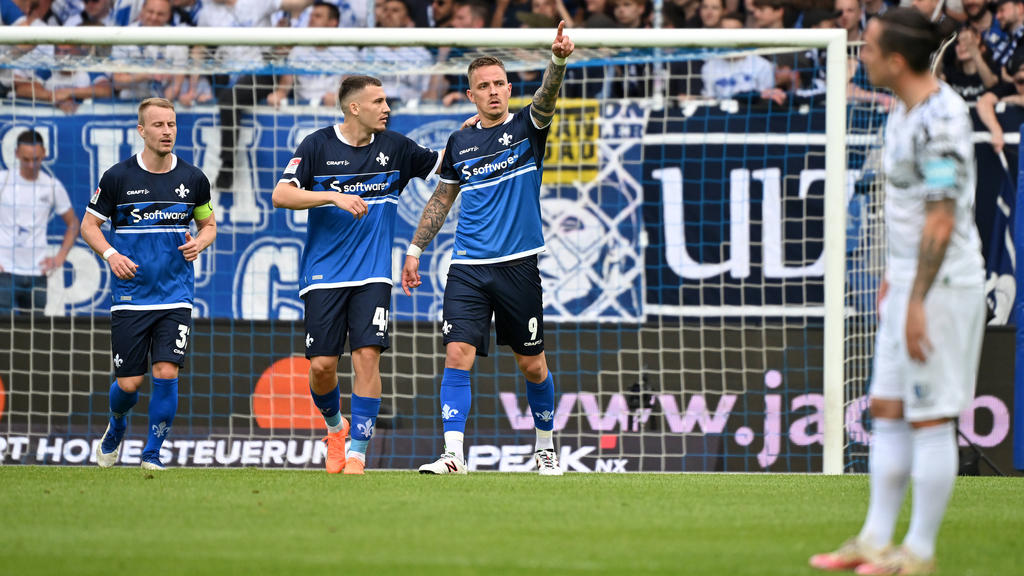 IMAGO/Ulrich Hufnagel
Phillip Tietz (r) schoss Darmstadt gegen Magdeburg in Führung.
Second-division Darmstadt secured promotion to the Bundesliga next season with one game remaining, after defeating Magdeburg 1-0 on Friday.
Phillip Tietz's 36th minute winner took Darmstadt six points clear of second-placed Heidenheim and, crucially, seven points ahead of third-placed Hamburg, guaranteeing Darmstadt a top-two finish in Bundesliga 2 and automatic promotion to the top flight.
Darmstadt lost their first fixture in the 2022-23 season at Regensburg but went a remarkable 21 games unbeaten to establish themselves on top of the table for much of the season.
Derby rivals of Europa League holders Eintracht Frankfurt, Darmstadt spent two seasons in the top division in the late 1970s and early 1980s, before returning for a two-year stint in the 2015-16 and 2016-17 seasons.
Heidenheim, who have never played in the top division, have a one-point advantage over former Champions League winners Hamburg, with both sides having two games remaining.
The third-placed side in the second division takes on the third-last side in the first division in a two-legged home-and-away playoff.
Last year, Hertha Berlin secured first division football for another year by defeating Hamburg in the playoff.
Since the system was re-instituted in the 2008-09 season, the second division team has won the playoff on only three of 14 occasions.