27.05.2023 19:31 h
Bayern Munich dismiss Salihamidzic and Kahn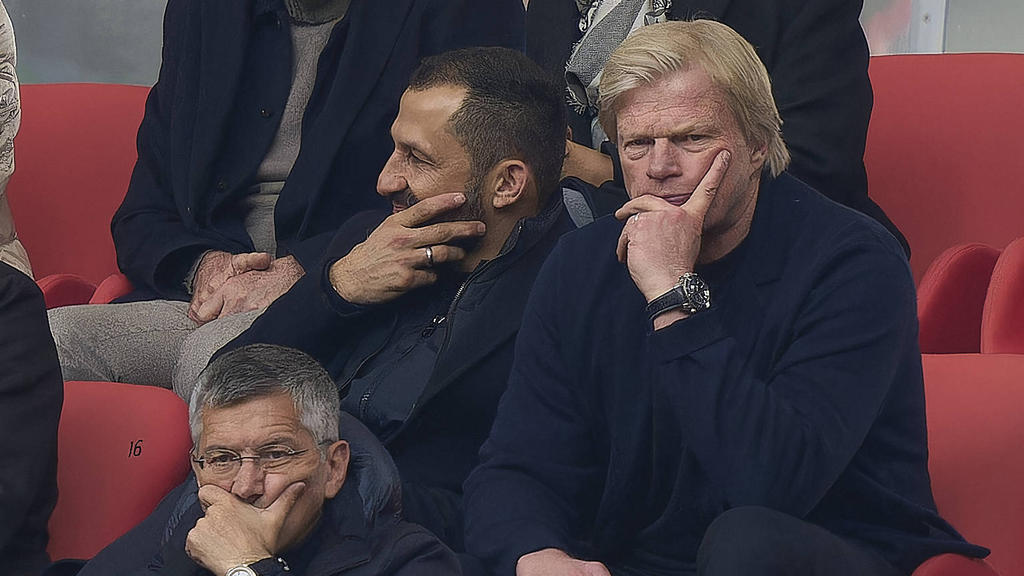 IMAGO
Minutes after Bayern Munich clinched an 11th straight Bundesliga title on Saturday, the club said they had fired chairman Oliver Kahn and sporting director Hasan Salihamidzic.
Kahn later complained on Twitter that he had been banned from attending the club's title celebration.
"You have probably heard what we have decided with the supervisory board," club president Herbert Hainer told media in the mixed zone in Cologne where, the club salvaged their 33rd German league title when Jamal Musiala hit an 89th-minute winner.
An hour after the final whistle the club posted a statement on their web site, while announcing a press conference for 11:30am Munich time on Sunday.
"Oliver Kahn is no longer CEO of FC Bayern Munchen," it said.
"Hasan Salihamidzic will also be replaced as board member for sport. This was decided by the club's supervisory board. Kahn will be replaced by the current vice-chairman of the board Jan-Christian Dreesen. Salihamidzic's successor is still to be decided."
Speaking on Twitter, Kahn congratulated the team on their win, but said "I would love to celebrate with you, but unfortunately I can't because the club has prohibited me from doing so."
Salihamidzic took a different approach, saying he was "proud to have worked for Bayern for six years", calling it "a beautiful journey I would like to continue, but I respect the decision of the board."
Dreesen, who was vice-chairman, had previously announced that he planned to leave the club at the end of the season.
"The decision to part with Oliver Kahn was anything but easy for the supervisory board. Nevertheless, due to the overall development, we have come to the decision to make a new appointment at the top of the executive board," Hainer said in the statement.
Bayern's two strong men paid for a tumultuous season in which they went out in the quarter-finals of the German Cup and Champions League and only took the league title when Borussia Dortmund, who started the final day in first, could only draw at home against Mainz.
Salihamidzic and Kahn took the gamble of parting company with young coach Julian Nagelsmann at the end of March and replacing him with Thomas Tuchel, a switch that did not lead to an improvement in results.
Salihamidzic, who is 46, played more than 230 Bundesliga games for the club. He took over as sports director in July 2017 and joined the club's management board in the summer of 2020.
In his time in the post, the club won the Champions League in 2020 and the Bundesliga every year.
Oliver Kahn, who is 53, played more than 420 league games in goal for Bayern. He took over as chairman of the board in July 2021.
He did not make the trip to Cologne on Saturday, officially due to a flu.