01.06.2023 17:03 h
Minute's silence at U17 final for footballer in fatal brawl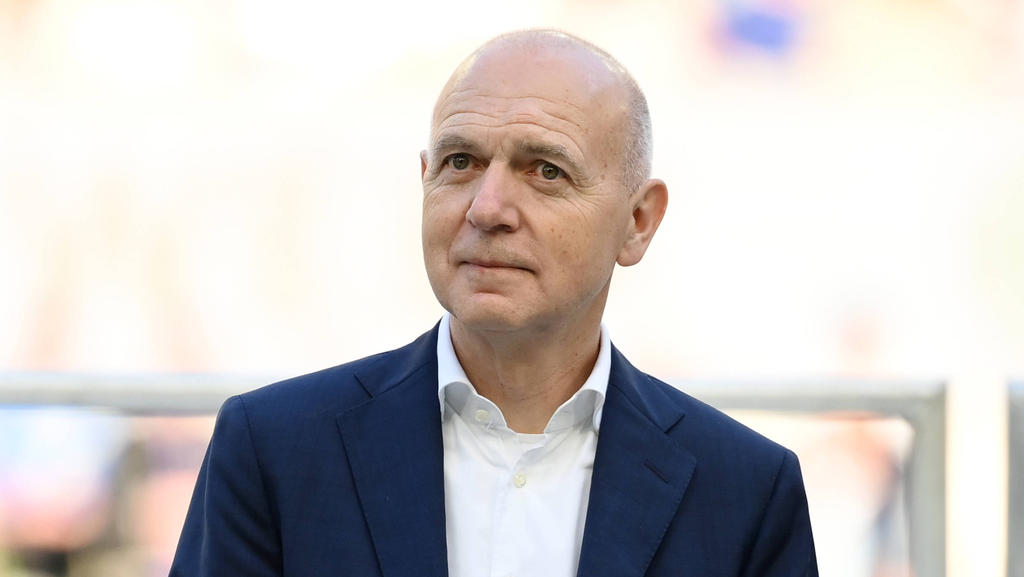 IMAGO/Weis/TEAM2sportphoto
Bernd Neuendorf
The UEFA U17 European Championships final will hold a minute of silence before kick-off for a 15-year-old footballer who died after an on-field brawl, the German FA said Thursday.
The teenager, from Berlin, was injured in a brawl with several players from a visiting French team in Frankfurt on Sunday and "died in hospital as a result of his severe brain injuries" on Wednesday, police said in a statement.
The German FA on Thursday announced several upcoming fixtures will be played under the banner 'Together Against Violence', including Saturday's German Cup final in Berlin and the two-legged relegation playoff tie between Stuttgart and Hamburg.
The brawl occurred following the final whistle in a game between the victim's side JFC Berlin and a team from French second-division club Metz.
Police said on Tuesday that a 16-year-old player from the French club allegedly hit the Berlin player in the head or throat.
The 16-year-old was detained and is still in custody in Frankfurt.
German FA President Bernd Neuendorf said on Thursday the "inconceivably sad and shocking act" left the DFB "speechless but not inactive."
"It is an ultimate call to all of us to oppose violence even more resolutely -- in soccer as in society as a whole. This is the signal we are sending together in these sad days, from the grassroots to the top."
On Wednesday, Metz FC released a statement saying the club was "deeply shocked by this tragedy and sends its most sincere condolences to the family and loved ones of the young player".