07.11.2023 14:56 h
Bayern boss Tuchel lauds 'outstanding' Kane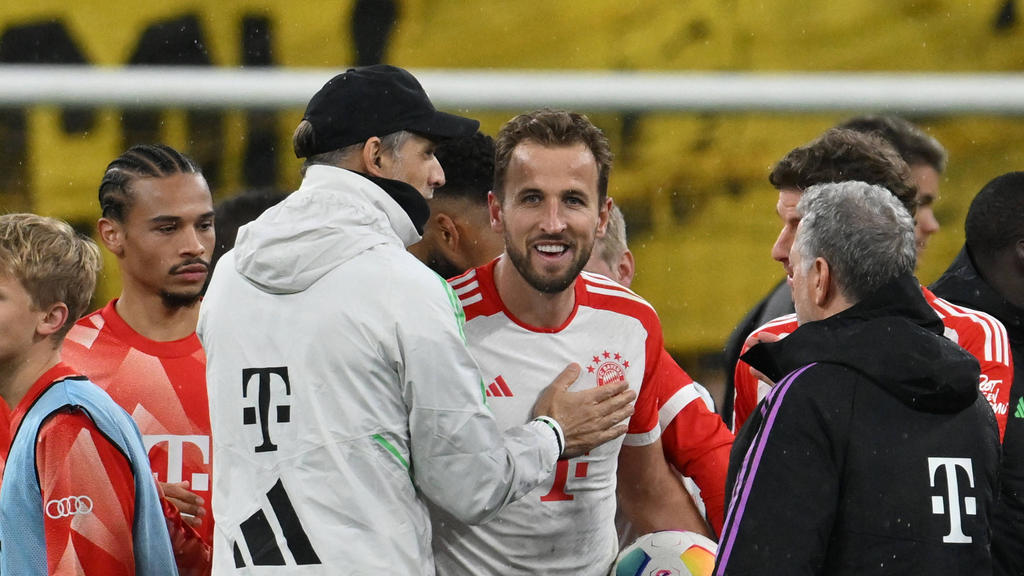 IMAGO/Maik Hölter/TEAM2sportphoto
Bayern Munich coach Thomas Tuchel lavished praise on "outstanding" striker Harry Kane on Tuesday ahead of Wednesday's Champions League match against Galatasaray.
Kane, 30, made the move from boyhood club Tottenham in the summer and has made a scintillating start to life in the Bavarian capital, scoring 15 goals in his first 10 league games -- a Bundesliga record.
"You can't rate him highly enough. It was a first change of club for Harry," Tuchel told reporters.
"He left 'the island' (UK) to go into a new league for a new start."
Tuchel, who made the pursuit of Kane central to his plans this season, said he had "no doubt" Kane would impress in Germany after doing so in England "in the hardest league in the world for more than 10 years", but was impressed by "how quickly" he has done so.
"There are a lot of uncertainties with a change of club, but when you see him, his personality and the way he plays with love and trains, it's simply outstanding."
Kane's impact on his team's fortunes has been remarkable. Bayern are unbeaten in the 11 games in which he has played, but have lost two of three where Kane has sat on the bench.
Bayern beat Galatasaray 3-1 in Turkey, including one from Kane, and sit top of their Champions League group. The German champions can secure qualification to the knockout rounds with a win on Tuesday.
Kane only moved to Munich in August, with his family joining him later.
The England captain is still living in a hotel as he looks to secure a place to live in the Munich area.
The England captain now has three hat-tricks in the league for Bayern, with club veteran Thomas Mueller joking on Saturday the striker "would not have space in his hotel room" for all the match balls he is taking home.
While saying "there's no end in sight" for Kane's form, Tuchel joked with reporters on Tuesday he was unable to help the striker find an apartment in Munich.
"He's got four kids and a few nannies. It's above my pay grade."