09.11.2023 14:39 h
Stuttgart striker Guirassy credits Kane for record-breaking start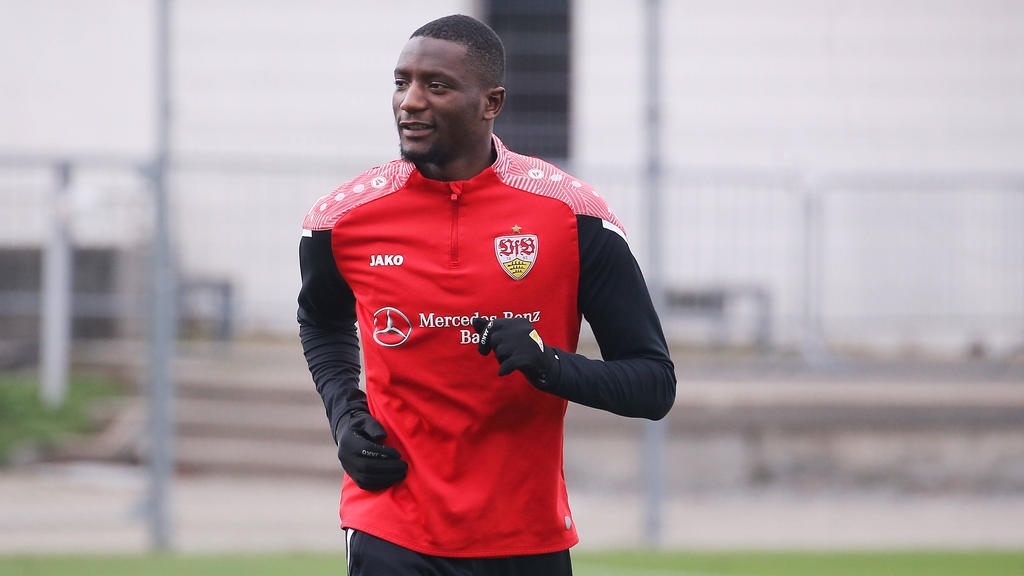 IMAGO/Julia Rahn
Record-breaking Stuttgart striker Serhou Guirassy said England captain Harry Kane's arrival in Germany has "pushed a lot of strikers in the Bundesliga to raise their level to try and compete with him".
Guirassy, who scored a record 14 goals in the opening eight league matches this season before injuring his hamstring, told English newspaper The Guardian in an interview published Thursday he relished the competition.
"It's something big to be competing with Harry Kane, who is a world-class striker."
Despite his blistering start, Guirassy is not currently atop the Bundesliga goalscoring charts, after the Guinean's injury allowed Kane to overtake him.
Kane has 15 league goals since joining Bayern Munich from Tottenham in the summer, having played two more matches than Guirassy.
Last season, Niclas Fuellkrug and Christopher Nkunku shared the Torjaegerkanone, the award given to the top goalscorer, with each scoring 16 goals, indicating how dramatic the turnaround has been.
Guirassy, who scored 11 league goals in total last season, credited a more mature game understanding as the reason for his boosted output, while trying to "learn from the best".
"When I was younger, I liked to run everywhere on the pitch but I've learned about myself. I watch a lot of football on TV and I like to watch players like (Robert) Lewandowski, Kane or (Erling) Haaland and analyse what they are doing."
"I'm always trying to be in the right place at the right time."
After missing two games, Guirassy returned to team training on Wednesday and is in line to return for Saturday's clash with Borussia Dortmund.
Stuttgart, who needed to win a two-legged playoff to avoid relegation last season, sit third on the table, one spot ahead of Dortmund.