15.11.2023 20:54 h
Roma earn dramatic draw at Bayern as Haecken win in Paris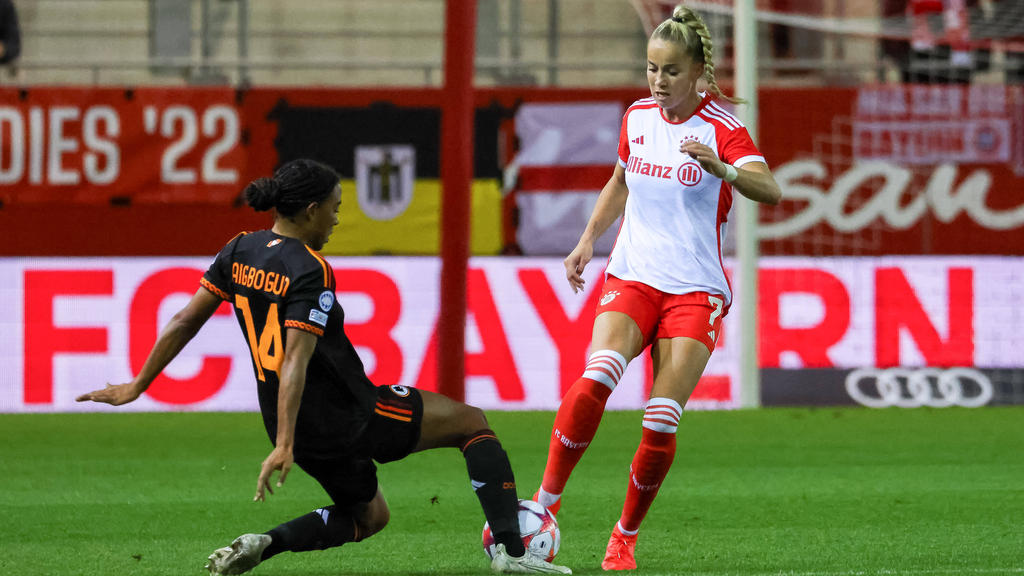 IMAGO/Eibner-Pressefoto/Jenni Maul
A late Roma equaliser spoiled Bayern Munich's party in the Women's Champions League on Tuesday, while Haecken held off Paris FC to claim a 2-1 away victory.
Group C got underway with a dramatic 2-2 draw between Bayern and Roma, thanks to a last-minute equaliser by Manuela Giugliano.
A 20th-minute strike by Jovana Damnjanovic and an own goal by Elena Linari four minutes into first-half added-time had the Germans cruising at the break.
But the Italian champions fought back in the second half through Evelyne Viens' goal just before the hour mark and then Giugliano struck in the 90th minute to ensure the spoils would be shared.
In Paris, goals either side of half-time from Rosa Kafaji and Anna Sandberg ensured an away win for the Swedish side.
Julie Dufour converted a penalty three minutes after Haecken's second to halve the deficit but with half an hour remaining Sandrine Soubeyrand's side were unable to break down the visitors.
Later in the evening, Paris Saint-Germain travel to Amsterdam to take on Ajax and Real Madrid host Emma Hayes' Chelsea, a day after she was announced as the new coach of the US women's national team.